Je l'ai noté sur un Post-it. Il est collé sur le Frigidaire. T'as pensé au Nesquick pour les enfants? Oui, il est dans le Caddie. Il restait de la soupe dans la Cocotte minute. Je l'ai mise dans un Tupperware. Passe-moi le Sopalin. Tu n'as pas vu le Scotch? Prends ton K-way. Il est « et quart » l'heure du Ricard.
Ces phrases vous semblent familières? Vous ne remarquez rien? Elles emploient toutes un nom de marque passé dans le langage courant et devenu un nom commun. Et pour être tout à fait juste, il faudrait chacun les accompagner du sigle marque déposée ® : Post-it® ; Frigidaire® ; Nesquick® ; Caddie® ; Cocotte minute® ; Tupperware® ; Sopalin® ; Scotch® ; K-way® ; Ricard®.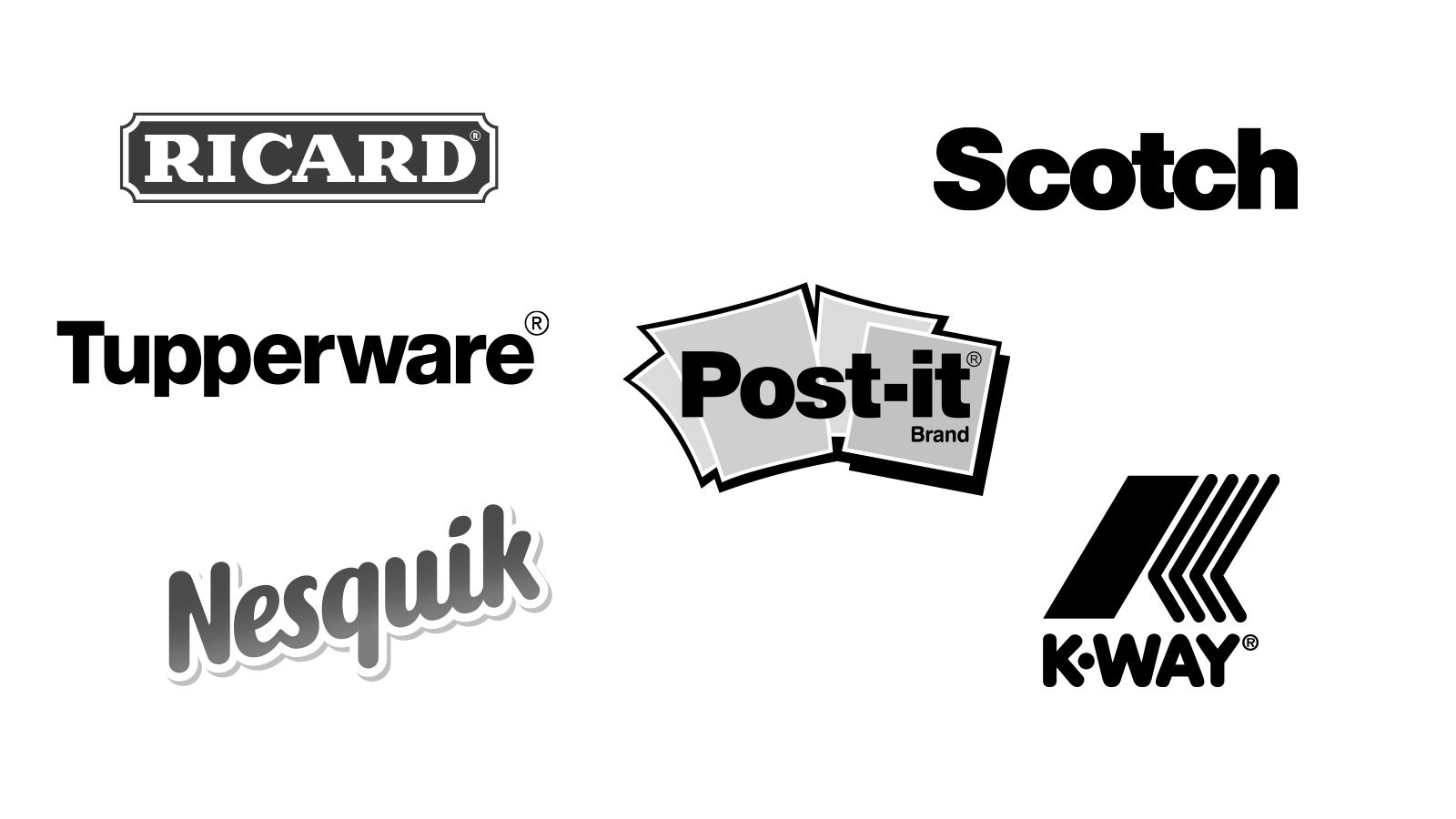 On pourrait d'ailleurs penser que d'un point de vu marketing, c'est une victoire pour une marque que de rentrer au dictionnaire. Seulement, c'est aussi le signe de sa dégénérescence lorsque l'usage de son nom par le plus grand nombre se dissout dans les conversations au point de ne plus lui porter d'attention.
C'est pourquoi certaines marques victimes de leur succès comme Caddie®, qui préférerait qu'on parle de chariot roulant de supermarché, n'hésite pas à mettre en demeure une utilisation abusive de leur nom, rappelant que s'il est déposé et donc protégé, ce n'est pas pour rien.
Do you have any question?
This is the prerequisite for protection.
An application is the first act of protection, and must also contain the invention's protection strategy.
Learn more about the application
A patent provides both legal and economic protection throughout the life of the innovation.
A patent provides numerous benefits: it is a competitive advantage, a source of revenue, and represents future capital.